Violet Wisteria Bush & Hydrangea Floral Arrangement
Price: $99.99
Condition: New
In Stock: 1
-or-
Shipping
United States: $29.95
Canada: $39.95
Outside US & Canada: $44.95
Accepted Payment Methods
&nbsp&nbsp
View History
violet wisteria bush & hydrangea floral arrangement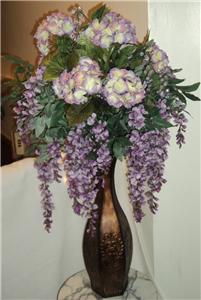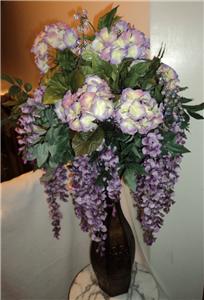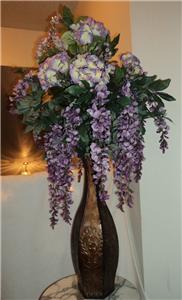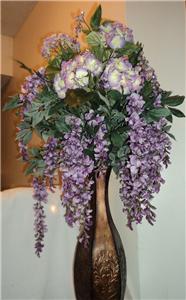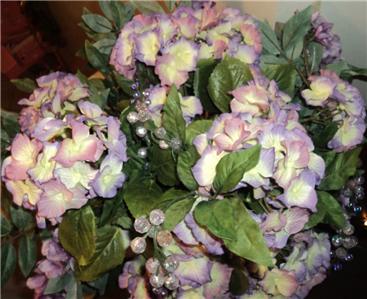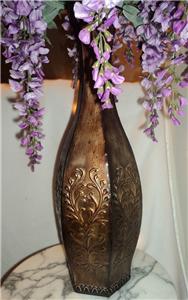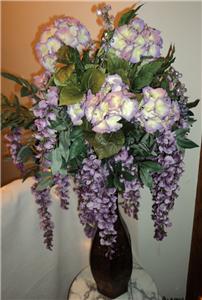 this unique arrangement is a stunning combination of violet wisteria bush branches, beautiful hydrangeas, and decorative jeweled beads displayed in a gorgeous designer vase.  this magnificent centerpiece measures 32"(l) x 28"(w) x 42"(h).  it would serve as a wonderful accent piece for any room in your home or office.
i personally hand crafted this piece using high end, quality silk flowers and materials. 

[endif]--
See Description
See Description
United States: $29.95, US Postal Service Priority Mail® (2 to 3 business days)
Canada: $39.95, USPS Priority Mail® International
Outside US & Canada: $44.95, USPS Priority Mail® International
This product was added by the seller on Friday, February 11, 2011
This product has been viewed 3363 times

The seller Thudz04 assumes all responsibility for this listing.
Flag this item
Copyright © 2009 - 2019 Offeritem All Rights Reserved