new holiday cobalt blue poinsettia silk floral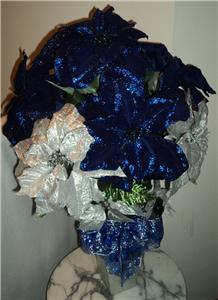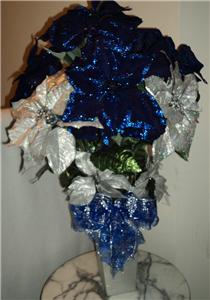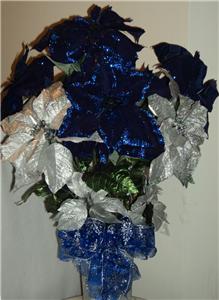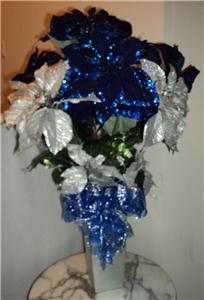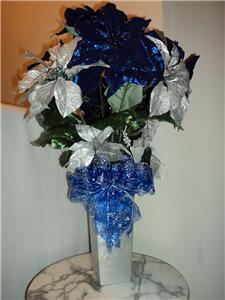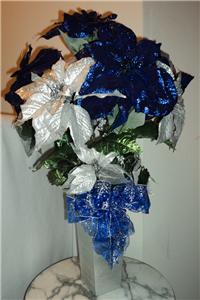 description

this floral arrangement is a gorgeous combination of five full bodied, cobalt blue glittery poinsettias coupled with four sparkly silver poinsettias set in a matching glittery silver vase. it would be the perfect accent piece for your home or office this holiday/winter season. the arrangement measures 28"(l) by 21" (w) by 29"(h).

i personally hand-crafted this floral arrangement using high-end, quality silk flowers and materials.